See What
You've Been Missing
Send and receive text messages from your existing Business phone number to enhance your customer communication with TextMeAnywhere's easy-to-use business text messaging platform.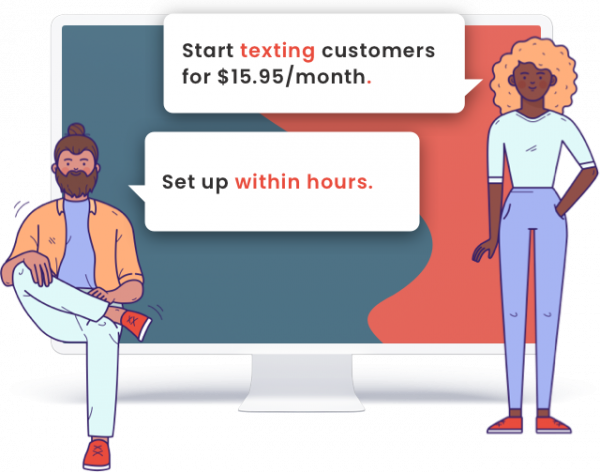 Comprehensive Business Text Messaging Features
Setup within hours
It's quick and simple to start two-way texting with customers for small and big businesses alike.
Use your existing business landline number
TextMeAnywhere's foolproof customer messaging system seamlessly integrates with your current Business phone number service without any changes required.
From $15.95 per month
There's no new hardware or software to install. Works with your existing phone service.
Custom auto replies
Stay in touch with customers even when you're busy running your business.
Email notifications
Even if you're logged out of your TextMeAnywhere account, you still get notified by email when you receive a new text message.
Text message scheduling – COMING SOON!
Schedule text messages to optimize your time and ensure the best communication with customers at your convenience.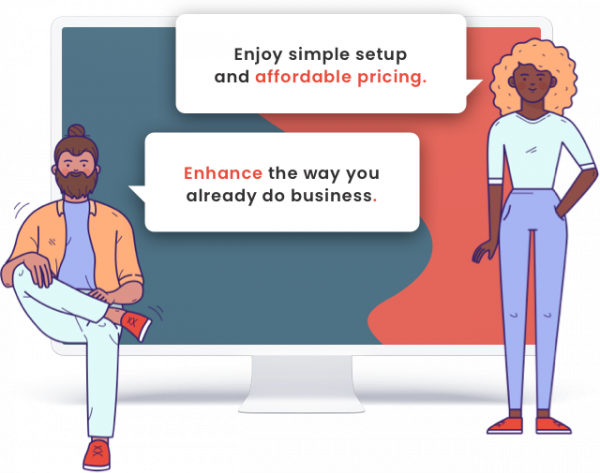 How Business Texting Works with
TextMeAnywhere
Never miss another opportunity,
connect with customers the way they prefer!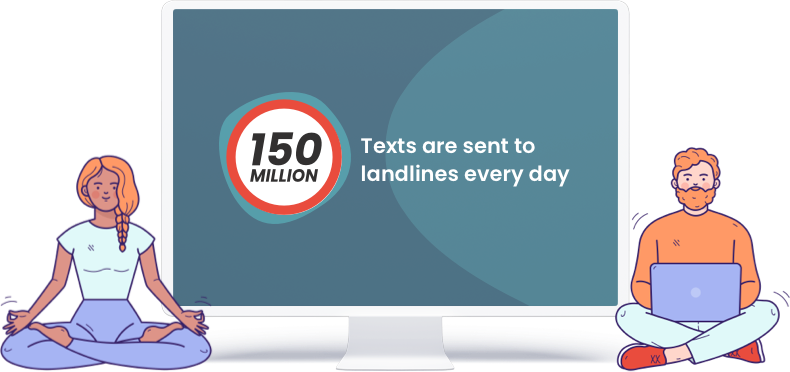 Connect with your
customers today
Starting at
$15.95*

per month, includes:
Unlimited inbound text messages per month
500 outbound text messages per month
1 cent per additional outbound text
No contract
*One-time $30 activation fee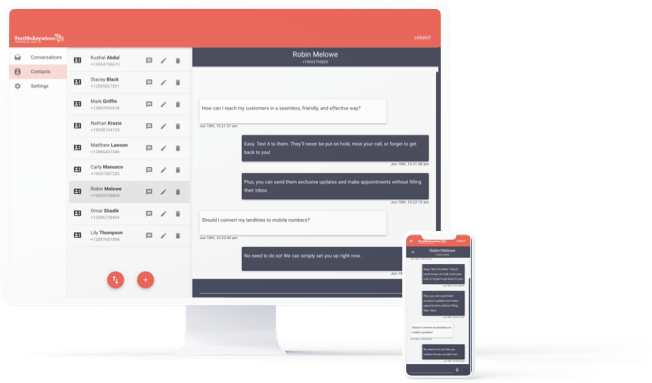 TextMeAnywhere can be used on any connected device with a web browser.