Introducing TextMeAnywhere
TextMeAnywhere allows customers to text your business. It's fast, modern, convenient, and in-demand!
We left out the complicated processes, additional hardware, and random extension numbers. It's fast, modern, convenient, and in-demand!
Texting your business number
When it comes to communicating with your business, customers want options.
For simple inquiries, more than six in ten consumers say they prefer a digital tool such as online messaging!
This means that texting a customer is not only convenient for businesses looking to be more efficient, it's also what customers actually want.
Fact is, most businesses don't have a way to handle text conversations - That's where we come in.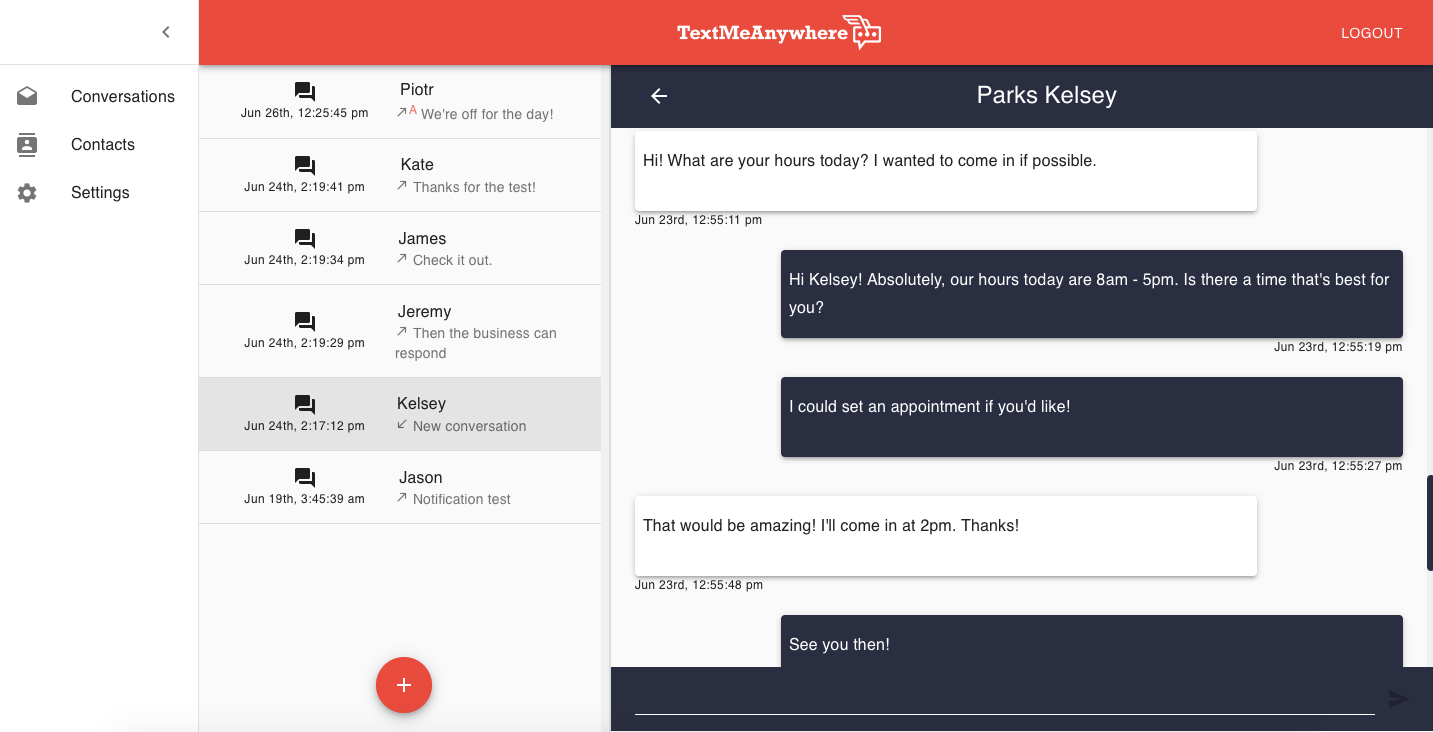 Your plan
Start communicating with your customers the way they want – Through text!
TextMeAnwhere allows your customers to text your existing business number – Without any additional hardware or hidden fees.
TEXT ENABLE YOUR BUSINESS NUMBER
Unlimited inbound text messages

500 outbound text messages

1 cent additional outbound text

$30 activation fee