People are texting your business.
150 million texts are sent to landlines every day. Most are going nowhere.
TextMeAnywhere allows your existing business number to receive and send texts easily, and without any changes to your existing service.
People want to text your business number. We make that possible.
We left out the complicated processes, additional hardware, and random extension numbers. It's fast, modern, convenient, and in-demand!
Texting your business number
When it comes to communicating with your business, customers want options.
For simple inquiries, more than six in ten consumers say they prefer to text your business.
This means that texting a customer is not only convenient for businesses looking to be more efficient, it's also what customers actually want.
Most businesses don't have a way to handle text conversations - That's where we come in.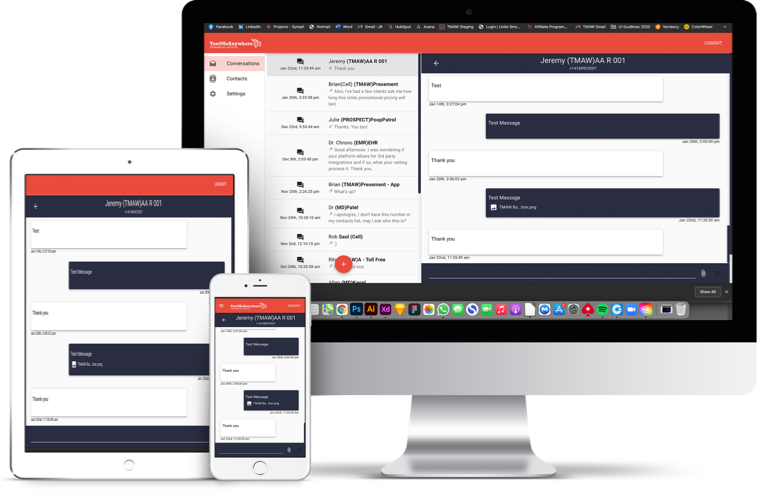 How TextMeAnywhere can help your business
There are so many ways how TextMeAnywhere can be used:
Your plan
Start communicating with your customers the way they want – Through text!
TextMeAnwhere allows your customers to text your existing business number – Without any additional hardware or hidden fees.
TEXT ENABLE YOUR BUSINESS NUMBER
Unlimited inbound text messages

500 outbound text messages

1 cent additional outbound text

$30 activation fee